Description
Customer Reviews
Related Products
【❗Attention】WEIGHTED BASE NOT INCLUDED. We recommend purchase the Base ZYCA04BSSBL-150
【Better Shade Effect】This round patio umbrella can provide you with ample shade for optimal coverage, keep you cool and enjoy your outdoor seating area.
【Easier to use】As the sun moves through the day, tilt the entire canopy to the left or right to maintain shade, and the foot pedals allow a full 360-degree rotation. The crank system of the cantilever umbrella makes it easy to raise and lower the umbrella, and the unique handle design also makes it effortless to tilt the umbrella.
【Upgraded Fabric】This patio umbrella is made of 240/gsm 100% polyester fabric, rated UV50 plus, effectively heat insulation, waterproof, UV and fade resistant, 3 years warranty. Perfect for hanging on outdoor and more patio furniture, ensuring thoughtful protection and a great experience.
【Sturdy and durable】This outdoor patio umbrella uses a sturdy all-aluminum frame and 8 heavy-duty reinforcing ribs to provide stronger support. And the anti-oxidation spray paint makes the service life of the umbrella longer. Helps ensure that the umbrella remains stable in all conditions!
【Customer Service】The fabric warranty is 3 years, and the component warranty is 1 year. Excluding the weighted base in the picture, the umbrella should be covered and stored late at night or in extreme weather conditions to prolong the life of the umbrella. Customer satisfaction has always been our aim, if you have any questions, please feel free to contact us, we will provide you with a good solution.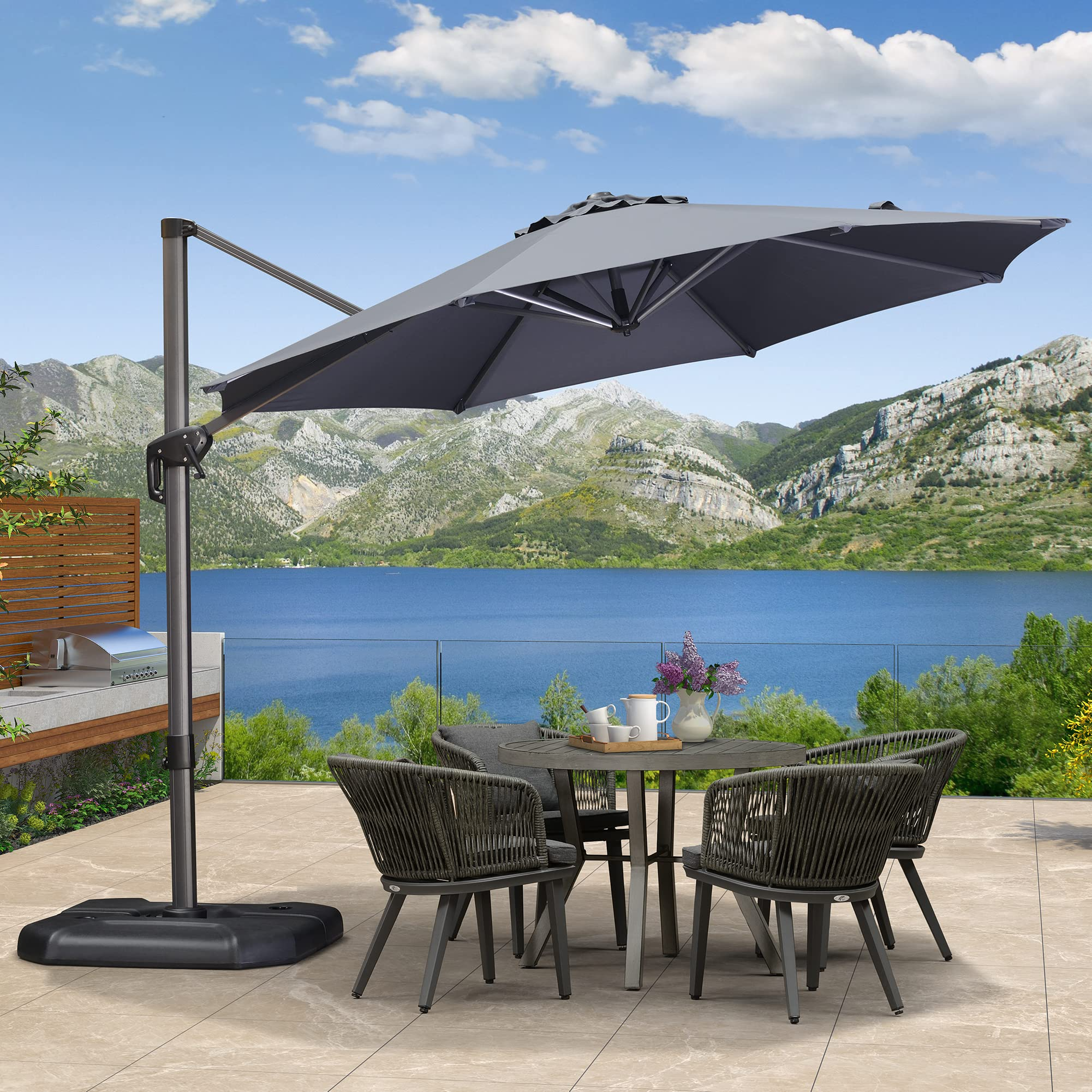 All-Aluminum Pole
UV Resistant
360 Degree Rotation
5 Tilts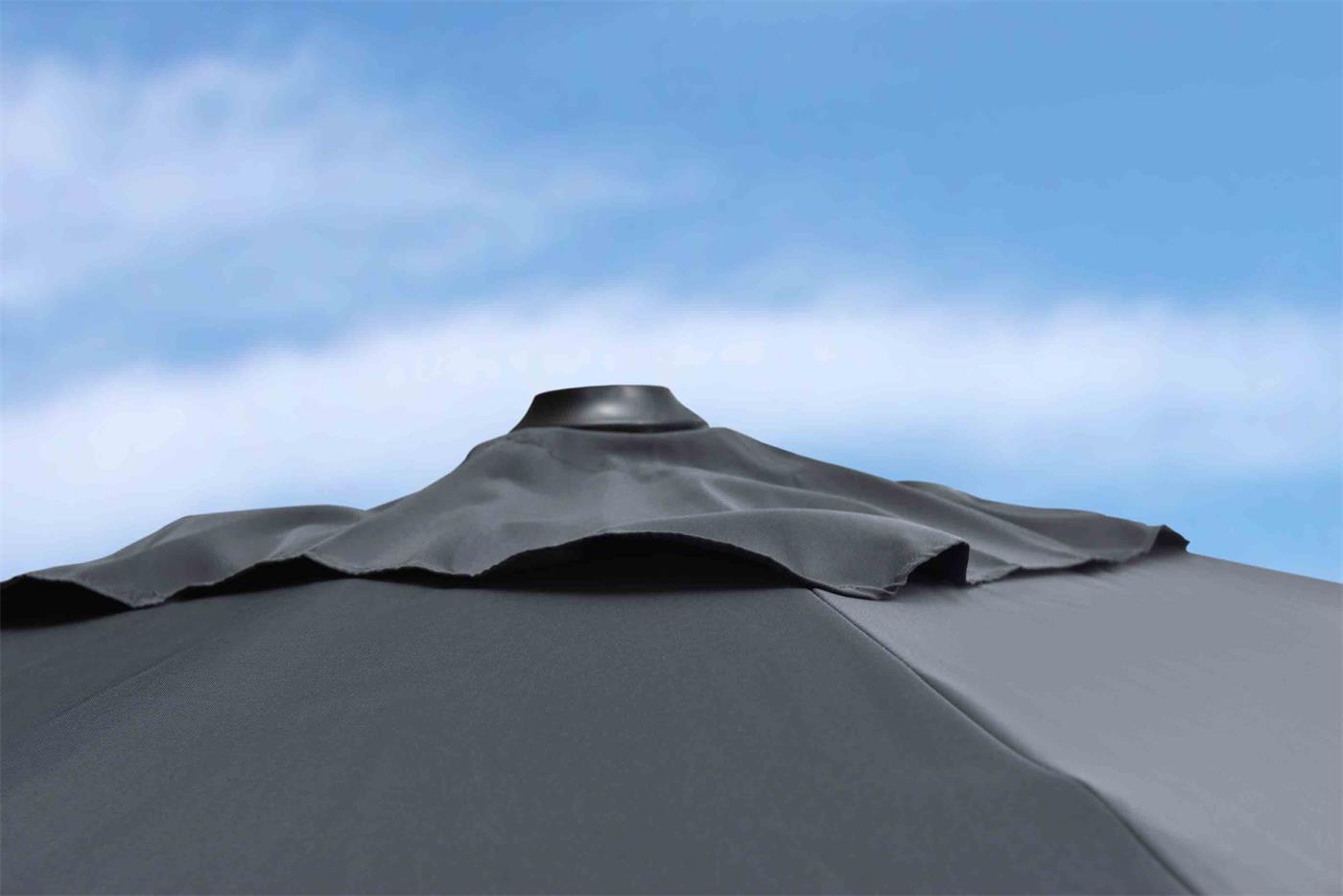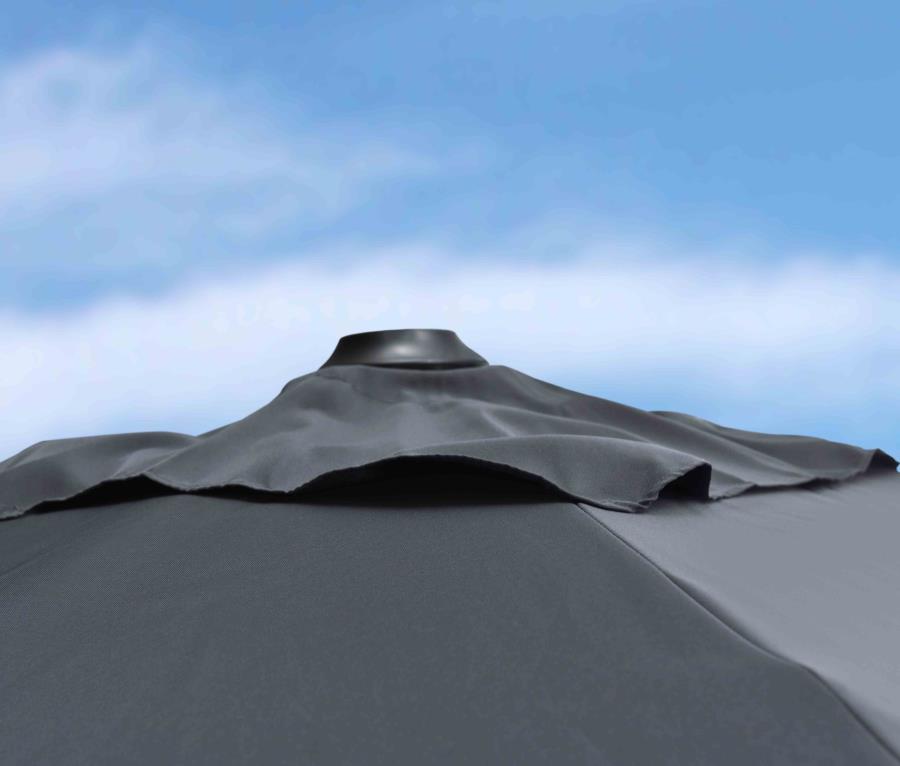 UV RESISTANT
effective in blocking the harmful UV rays. Hot air or wind will flow through the multiple vents quickly which can make your market umbrella more stable against windy conditions and cooler underneath.
UV Protection Fabric Canopy
The canopy is made of high-quality 240 gsm fabric which is sun-proof and designed for outdoor use. Moreover, the premium canopy is thick enough for water resistance, fade resistance, and UV resistance.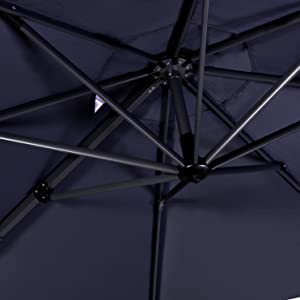 Sturdy Fame
Rods and 8 ribs are made of extra thick aluminum for lighter weight but higher strength and durability; anti-oxidant coating to resist rusting for longer life.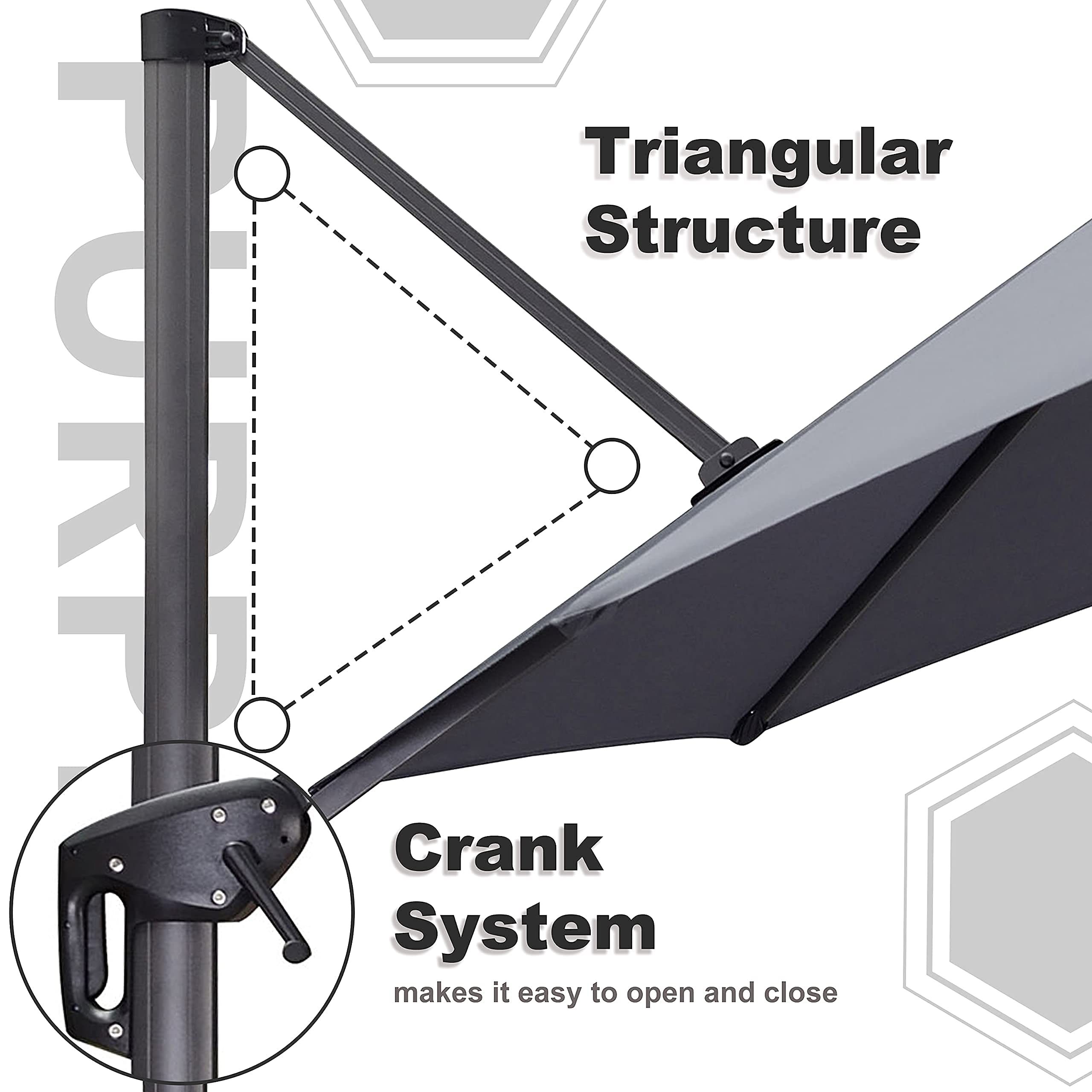 Stable Triangular Structure
The angled aluminum cantilever connects the pole and canopy to form a stable triangular structure, making the umbrella more stable and wind-resistant.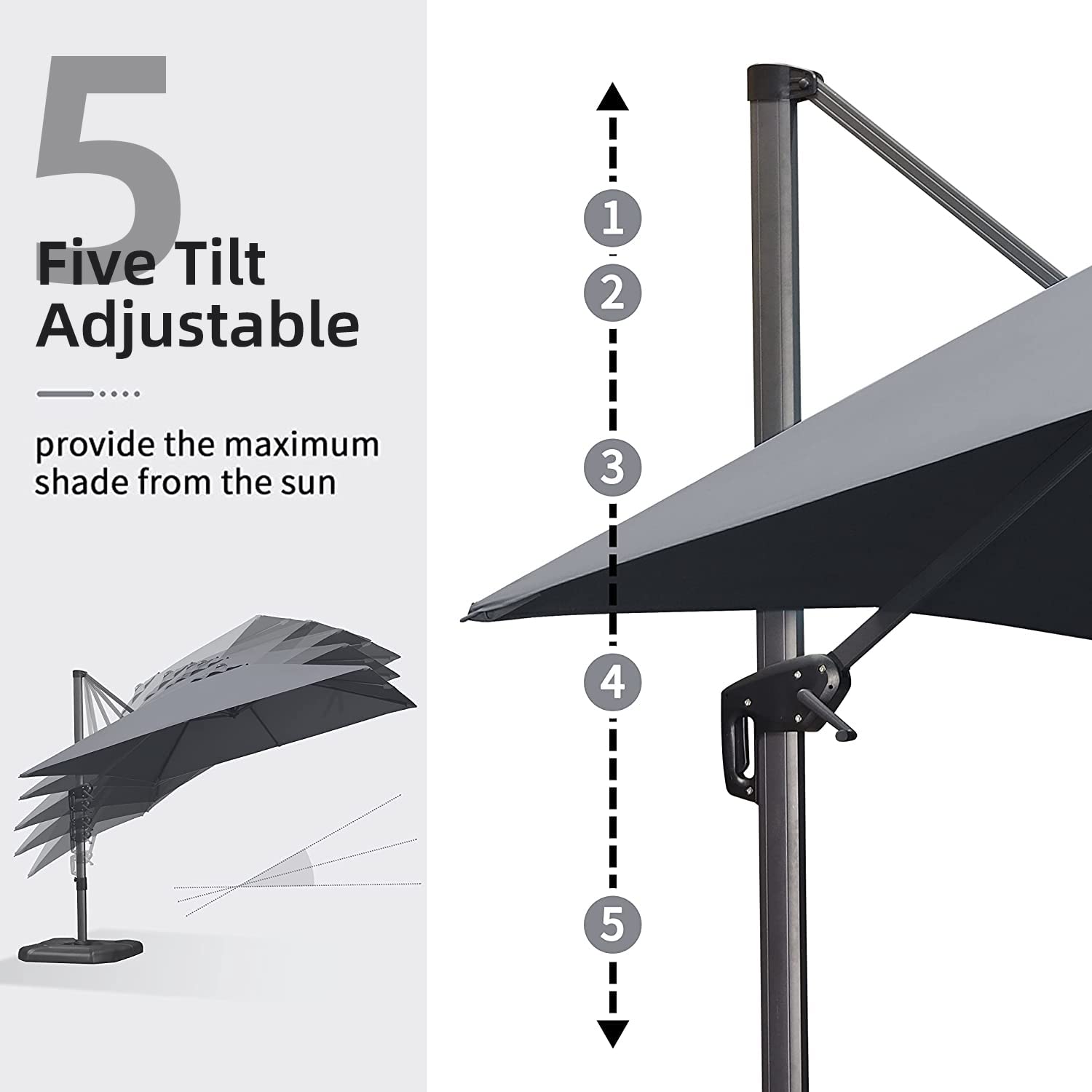 360 Degree Rotation & 5 Tilt Adjustment
Just use the crank to easily adjust the height and tilt, so you can create an ideal shade area no matter where the sun goes.